Founded in 2005 CNK Apparel was started by a husband and wife team with a long history of business and customer service experience. The goal was simple, provide great products at the best prices they could and deliver the highest level of customer service in the industry. Finding the right supplier would be the key to making this all work. They would have to provide top quality clothing at a reasonable price and have the same level of commitment for service. We tried a lot of different companies out but finally found the ones that delivered on all points. They have never let us down and we will never let our customers down. If you shopping for lingerie, clothing, costumes or fetish gear we can offer you great prices, great selection and top level service. For over 10 years we have been delivering on these promises and we will keep delivering every day, every time!

We have expanded to now include custom Mods and Skins designed for CubeCart6 ecommerce shopping carts and several Shopping Comparison Websites for those shopping for the best deals on sexy lingerie.

Check out the links below to see all the products and services available now through CNK Apparel
---
CNK Apparel CubeCart 6 Mod Store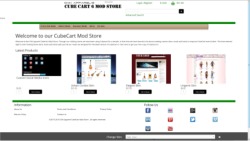 Find tons of great mods, hacks and skins for your CubeCart 6 store.
---
CNK Apparel Lingerie Stores
---
CNK Apparel Shopping Comparison Sites
---
Blog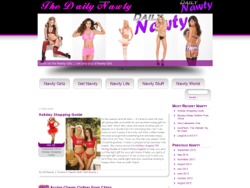 Want to know what is going on in the world of lingerie, adult toys, sexy stuff and "the lifestyle"? Check out Daily Nawty for all that and more!
Copyrighted © 2005 - 2016. CNK Apparel All Rights Reserved